MAGIC IN MY HEART DREAM PASSION
"MAGIC"
BIS PUPPY, BIS JUNIOR IV, BIS JUNIOR III, BOG I - 2x, BOG III - 3x, BOG IV - 2x
INTERCHAMPION C.I.E.
M這dzie穎wy Champion Polski, Champion Polski, Champion S這wacji, Champion W璕ier, Champion Rumunii, Champion Moldova, Grand Champion Moldova, Cruft's Qualification 2016, Cruft's Qualification 2017, Champion of Champion's 2016



w豉軼iciel: Katarzyna Tomaszewska
hodowca: Katarzyna Tomaszewska
urodzony: 29.10.2013

Fucosidosis: clear /parents/

PRA cord 1 - clear /26.08.14/

eyes - clear / 01.04.2019/

dysplazja: HD-A

umaszczenie: bia這-br您owe

hodowca: Tomaszewska Katarzyna


Osi庵ni璚ia:

38 x ocena doskona豉

29 x CWC/CAC

14 x BOB

16 x BOS

12 x CACIB

4 x Res.Cacib

3 x Zwyci瞛ca M這dzie篡

2 x BOB Junior

Best Of Group - 2 x

Best Of Group III - 3 x

Best of GROUP IV - 2 x

Best In Show Junior III

Best In Show Junior IV

Best In Show PUPPY

POTOMSTWO:

Hodowla Dream Passion

5 ps闚 bia這-br您owych 1 pies bia這-br您owy z podpalaniem
XXXXXXXXXXXXXXX

Hodowla AJUSIANEK
2 suki bia這- br您owe
1 pies bia這-br您owy z podpalaniem & 1 pies bia這-br您owy

Hodowla Bihija

5 suk: 1 bia這-czarna, 1 bia這-czarna z podpalaniem, 1 bia這-czekoladowa z podpalaniem, 2 bia這-br您owe;

2 pieski bia這-br您owe & 1 bia這-czarny


GALERIA - kliknij
INTERNATIONAL SHOW CHAMPION C.I.E.
CHAMPION OF POLAND
CHAMPION OF SLOVAKIA
CHAMPION OF HUNGARY
CHAMPION OF ROMANIA
CHAMPION OF MOLDOVA
GRAND CHAMPION OF MOLDOVA
POLISH JUNIOR CHAMPION
CRUFT'S QUALIFICATION 2016
CRUFT'S QUALIFICATION 2017
CHAMPION OF CHAMPION'S LESZNO 2016
12 X CACIB
Rozpocz皻y:
Championat Slovenia
Championat Niemiec
Championat Czech
RODOW笈: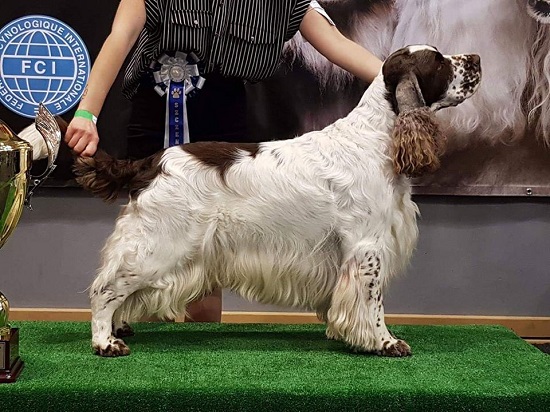 Zielona G鏎a - 23.03.2019

Europejska Wystawa Ps闚 Nadarzyn 11.10.2018

klasa champion (11 ESS) ocena doskona豉 !
3,5 roku
2 lata
23 miesi帷e
21 miesi璚y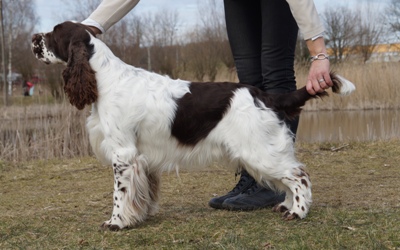 Magic - 16 miesi璚y
MAGIC - 15 miesi璚y
Magic - 1 rok
EDS Brno 26.10.2014


10 miesi璚y - M這dzie穎wy Champion Polski
BOB, BIS Junior III, BOG I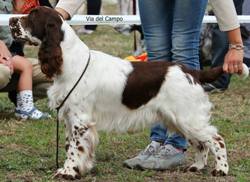 9,5 miesi帷a
BIS JUNIOR IV
9 miesi璚y
8 miesi璚y
w wieku 6 miesi璚y
w wieku 8 tygodni